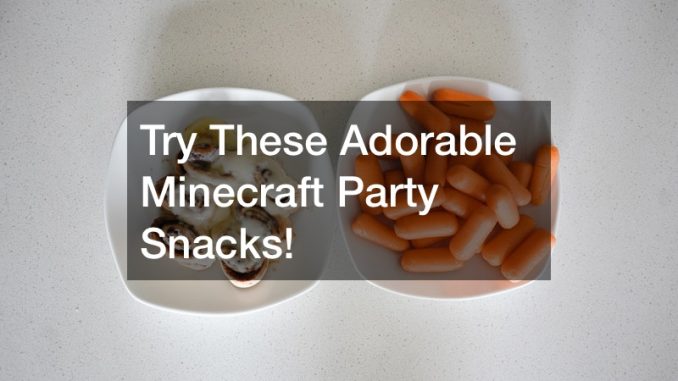 With the growth of the internet came an unprecedented growth of the video game Minecraft. From humongous managed hosting companies devoted strictly to Minecraft, to smaller creators sharing their in-game creation, it is obvious that Minecraft has taken the world by storm. If you have a child who's a huge Minecraft fan, or simply want to host your own Minecraft party, then you are going to be in need of some snacks.
What's a party without snacks, right? In this video, we will check out some adorable Minecraft snacks that will bring joy to any Minecraft fan.
Minecraft snacks are incredibly easy to make, and it mostly just comes down to signs and labelling. For example, wrapping some twizzlers up with a small "TNT" sign makes them look just like the in-game item, and labelling colored candies with "coal," "redstone," and "slime balls" gives them a whole new look. Additionally, square-shaped cookies can be frosted to look like just about anything in the game. The signature green color can be used in sprinkles, icing, and cake fondant. Signs can have a big effect, so get creative with your Minecraft snacks!
.